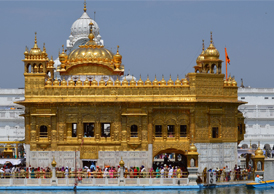 Golden Temple
The Golden Temple is the central place of worship for the people belonging to Sikh faith and is visited by over 1,00,000 devotees every day on an average. It is one of the Takht among the five takhts and it's foundation was laid in December, 1588.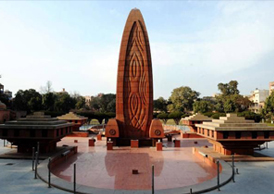 Jallianwala Bagh
A public garden in Amritsar in the Punjab state of India, and houses a memorial of national importance, established in 1951 by the Government of India, to commemorate the massacre of peaceful celebrators including unarmed women and children by British occupying forces.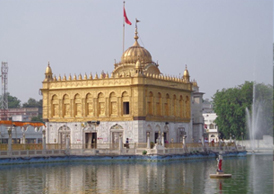 Durgiana Mandir
The Durgiana Temple, also known by other names of Lakshmi Narayan Temple, DurgaTirath and SitlaMandir, is a pemier Hindu temple of Punjab (India) situated in the city of Amritsar. Though a Hindu temple, its ardhitecture is similar to the Golden Temple of Sikh religion. This temple drives its name from the Goddess Durga, the chief deified and worshipped here. The idea to built shree Durgiana Mandir as it stands today was the brain child of Gur Shai Mal Kapoor, a great visionary and religious minded person.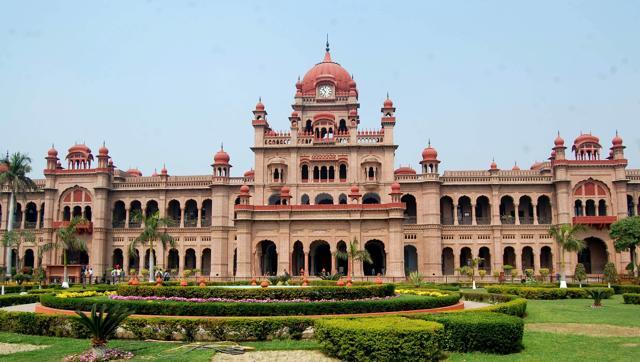 Khalsa College
People of Amritsar, Lahore and other cities of Punjab including rich Sikh families and Maharajas donated land and raised funds to build Khalsa College, Amritsar. Its architectural design was created by Rma Singh, a famous architect who also designed one of the Places in England, Founded in 1892, the sprawling 300-acre campus is located about eight kilometers from the city-center on Amritsar-Lahore highway.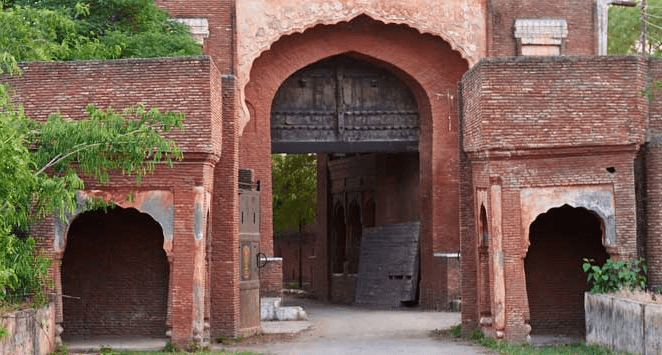 Gobindgarh Fort
A historic military fort located in center of Amritsar was first known as "Gujar Singh Fort" in the 1760 by the BhangiMisl Rulers. It was built with mud and renamed in 1805 when Maharaja Ranjit Singh captured it along with five big cannons, including the "Zamzama", famously known as Bhangian di Top and later as Kim's Gun.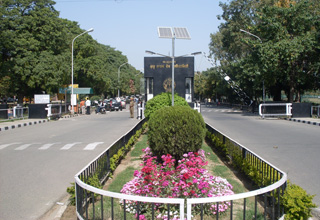 GNDU
Guru Nanak Dev University was established at Amritsar, India on November 24, 1969 to commemorate Guru Nanak Dev's birth quincentenary celebrations. Guru Nanak Dev University campus is spread over 500 acres near village of KotKhalsa, nearly 8 km west of the Amritsar City on Amritsar – Lahore highway, next to Khalsa College, Amritsar.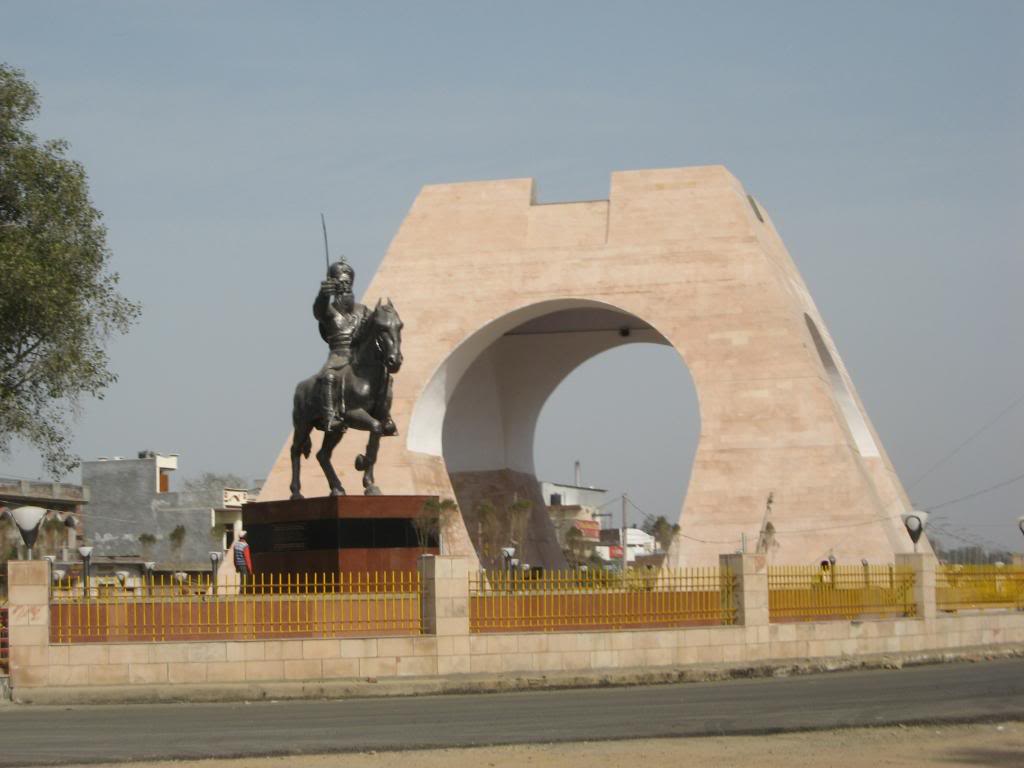 India Gate/War Memorial
India Gate is a memorial built in commemoration of more than 80,000 Indian soldiers who were killed during world war 1. The monument is an imposing 42 meters high arch and was designed by the famous architect Edwin Lutyens. It also has a 7-D theatre, museum, landscaping, history about war and the names of hereos.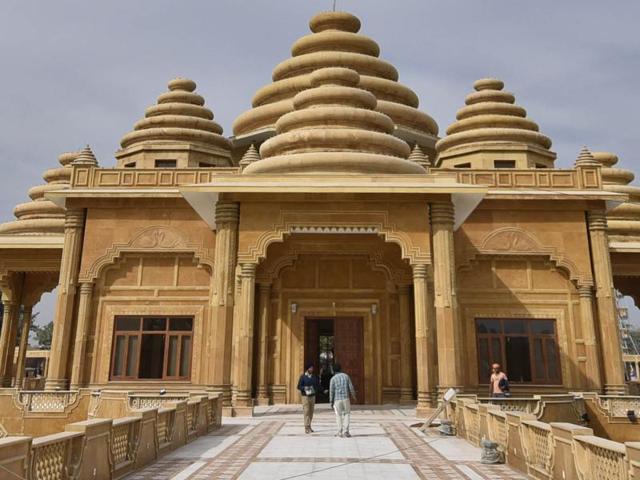 Ram Tirath
Sri Ram Tirath Temple dates back to the period of Ramayana and is considered as the place for the ashram of sage Valmiki. As per the mythological beliefs, sage Valmiki gave shelter to Goddess Sita, wife of Lord Rama, in this ashram.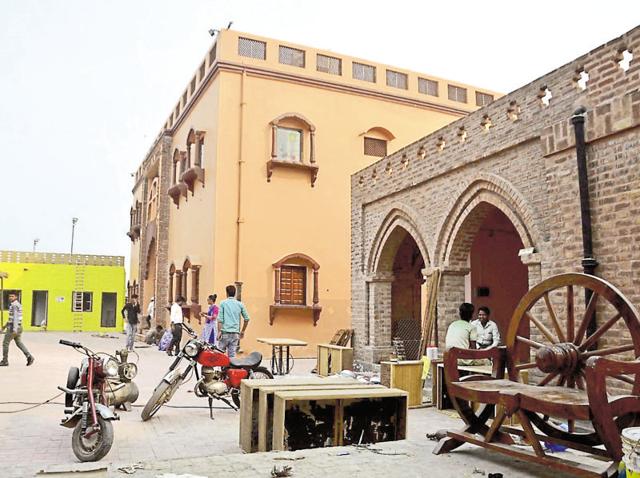 Sada Pind
The Heritage Village spread over 12 acres will showcase Punjab's rich culture and tradition. It will features houses of potters, weavers, blacksmiths and other artisans who make 'parandis', 'juttis', 'phulkaris', clay toys, musical instruments, durries, agricultural implements and shawls, among other things.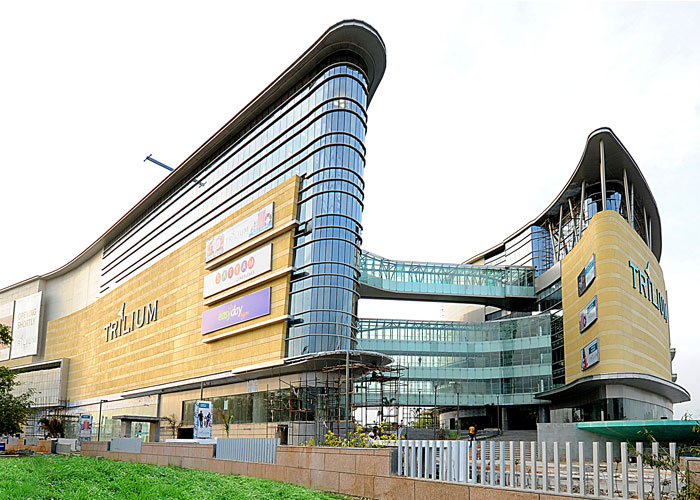 Trillium Mall
The mall is centrally located in the Holy city of Amritsar and is spread over 5.54 acres with 700,000 square feet of shopping area, making it thelargest and finest mall of Punjab. The brand, 'Trillium' is inspired by a three-petal flower which donates joy, happiness and prosperity.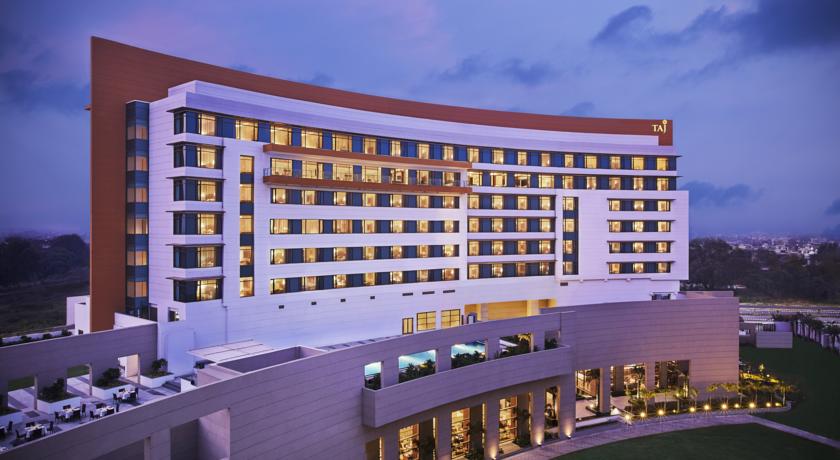 Hotel Taaj
Quintessentially Indian in its fabric, Taj Hotels Resorts and Palaces is recongnized the world over for delivering a unique flavour of hospitality that offers world-class refinment while remaining deeply rooted in its local heritage.
Ram Bagh / Company Bagh
The maharaja got Ram Bagh, Amritsar, constructed on the pattern of Shalimar Bagh, Lahore. It used to be the summer palace of Maharaja Ranjit Singh(1780-1839) in the past. It has been converted into the shape of Museum during the 400th years celebrations of Amritsar City.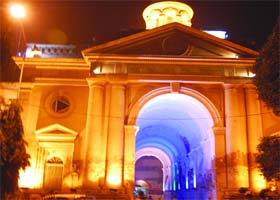 Town Hall
The historical town hall is a late 19th century building that witnessed the unrest in Punjab after jallianwalaBagh Massacre and partition, Punjab govt has set up museum showcasing commemoration and documentation of the sacrifice made during this mass migration during partition.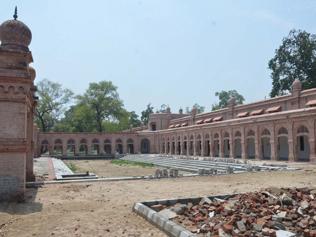 Urban Haat
'Urban Haat' is similar to Lahore's food street. The site that is situated nearly 1 km from the Golden Temple is bound to attract you. The urban haat will also showcase the art and culture of the state. Spread over 4.5 acres, the Urban Haat has been divided into five blocks. Visit this beautiful place to get the real flavour of Punjab.